Improving a legacy WordPress WooCommerce website by migrating the hosting to Cloudways.
Not a sponsored post, but the Cloudways links below give us both $25 of hosting credit if you want to give it a go.
Setting the Scene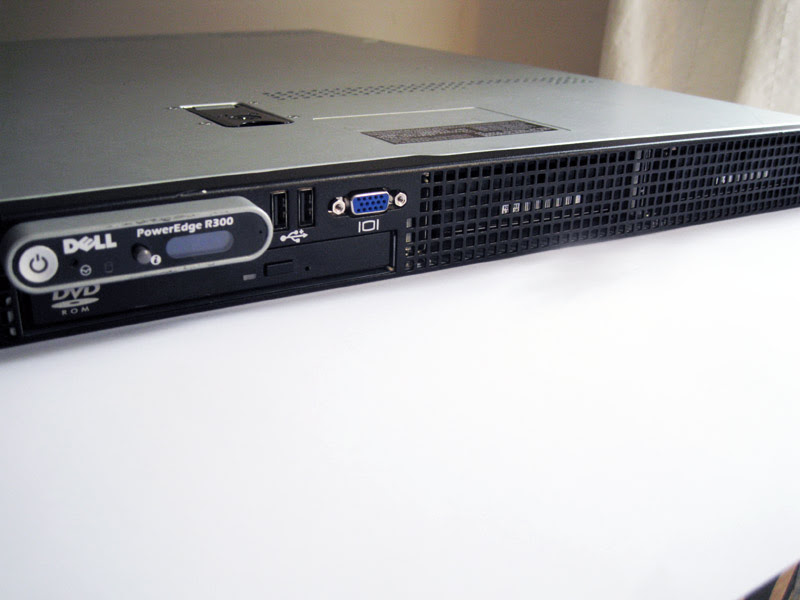 Well over 10 years ago I ran a small hosting service. I bought a 1U Dell server from eBay, purchased a cPanel/WHM license and started trying to sell accounts with mixed success. At peak it was hosting a little under 100 websites, almost all small business portfolio sites with a handful of ecommerce thrown in for good measure. The full story of that business is maybe a post for another day. The point for this post is that although the service is long gone, I still host a couple of those websites.
Prior Hosting
I've had a bit of a push with my own sites (e.g. this blog) to use free static file hosting. That's basically been GitHub pages or Netlify. For the couple of external sites I help run that's not really an option as they are WordPress WooCommerce instances. I've been shepherding them from one personal VPS to another for a long while now without any real drama.
Recently I started some SIP server dev as part of a planned update to voiptoolbox.net and found that my VPS had got loaded was serving web pages very slowly. This got me thinking that it is probably time to apply some best practice in my own personal server world and move the sites to a 'production only' VPS and keep my non-critical dev stuff elsewhere.
My own VPS instances for many years now have been on DigitalOcean, which has been fine, but I was keen for a managed solution for this. Hosting companies are not created equal though, lots of businesses that appear to offer good service really just have good marketing. I asked around some fellow devs and designers but only received either slight recommendations or horror stories.
Meanwhile, DigitalOcean sent out a marketing email recently advertising Cloudways.
Hosting a website in the cloud takes time and expertise, which is why many businesses turn to managed hosting. DigitalOcean now offers managed hosting, through our subsidiary Cloudways, which provides a fully optimized stack that lets you go live in minutes, with fast, reliable hosting.
Emphasis mine. Cloudways is owned by DigitalOcean, and that convinced me to give it a go.
Hosting Today
Cloudways is using DigitalOcean underneath, indeed on sign up and creation of a server instance you are picking from a similar set of options as per the DigitalOcean panel.
I picked a small 1GB DO instance as it's not a particularly busy site and I don't intend to run multi sites on this server instance. It has only been a couple of weeks since moving a WooCommerce WordPress instance to Cloudways but so far it has been working well. Here are some initial observations.
Migration Process
I used their WordPress migration plugin to copy the site from old to new hosting. I would say it's helpful to have working knowledge of your WordPress instance if you're running anything beyond a basic setup before using the plugin.
For example, not all database tables were selected by default, as some of the plugins on the site use custom tables, probably not in the standard WordPress way, and the migration plugin missed these.
There is also an option to copy over folders from your public web root that might have been missed. Annoyingly there is no option for files at this level. I had a favicon.ico file which got missed in this way and I had to manually fix. No biggie.
The Managed Part - Good Stuff
Hosting providers charging mega bucks for SSL is something I find particularly annoying. Cloudways doesn't charge and has integration with Let's Encrypt, so that's a good start. It's not 100% automated, but you only have to fill in the domain name(s) you want on the application panel. From the point of updating DNS to go to the new instance the certificate was all sorted in < 10 minutes, of course your mileage may very based on your own DNS TTL etc.
You can SSH to the box but you don't get root access, so it's a look don't touch approach when it comes to the underlying system software installed. The portal basically fills in the missing bits you might need, e.g. PHP system settings, or cron jobs. There is a helpful daemon control screen: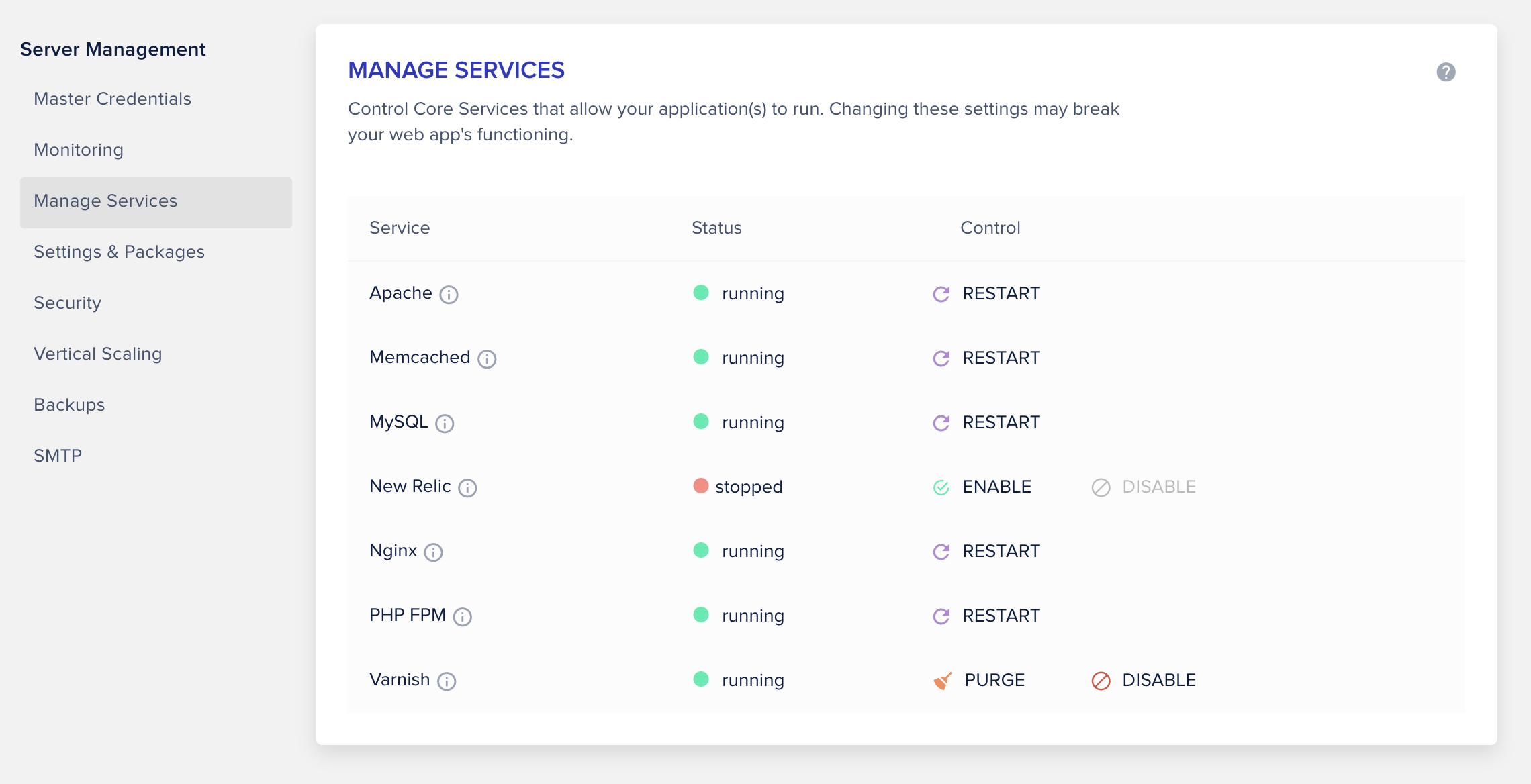 Also standard disk clean up tasks, like wiping out all your logs…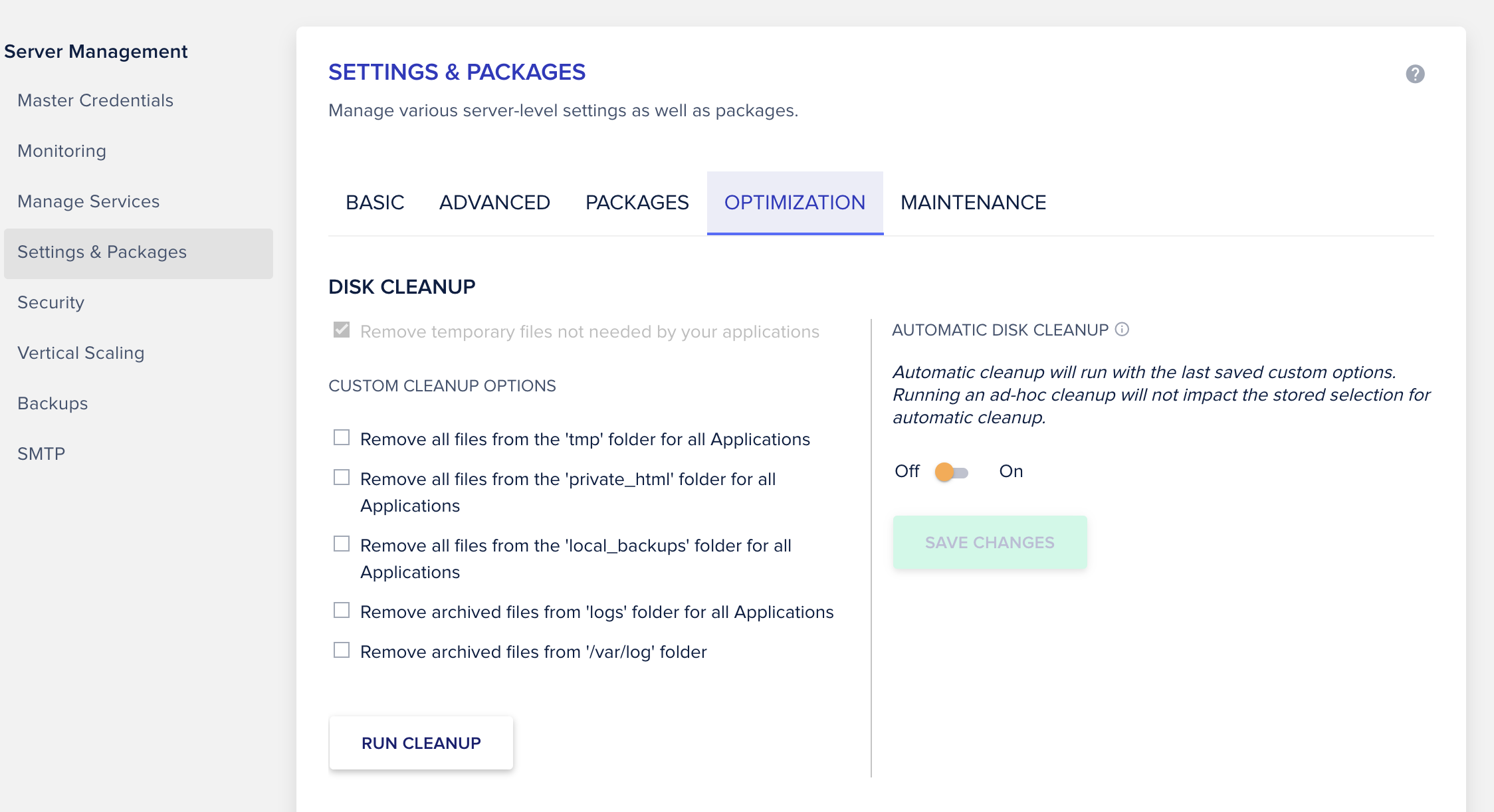 The maintenance tab lets you pick the day and time where the core updates happen. This defaulted to 4AM UTC, which is perfectly sensible for a UK business website.
The Managed Part - Not Great Bits…
I did notice the instance came up with PHP 7.4, which is now end of life. That was not super encouraging, although on the plus side it was an easy portal click and a 2 minute wait for the server to upgrade to PHP 8.1.
The built in bot protection is also annoying. Mostly because it kept identifying me as a bot (I assure the reader that this is not true). I've turned it off for now. If the site starts attracting a lot of bad traffic maybe I'll try run with it on.
So Far So Good
The site is running well. Compared to some alternative managed WordPress providers I have been pleased with the level of access available to the underlying server, even if SSH access doesn't allow root.
You are paying more via Cloudways than direct with DigitalOcean, in my case it's a ~$6 extra every month. If it lives up to the seamless managed hosting dream then it'll be worth it. Time will tell.
Perhaps I'll do a follow up post in a few months time once the site has been put through its paces a bit more. Hopefully it'll still be a recommendation.